Pavilion approved for roofdeck in Fall 2012!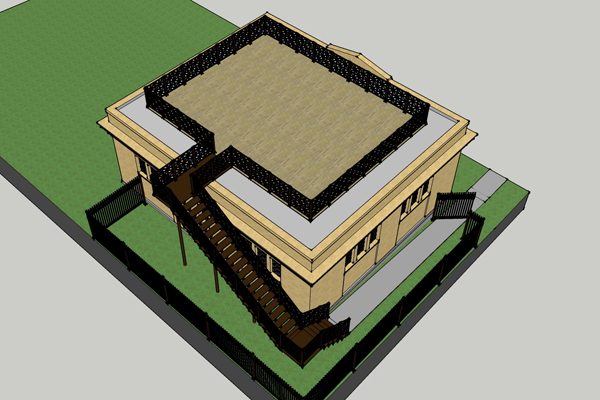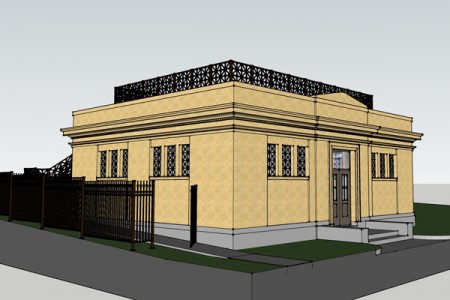 The Grand Manse's Pavilion is getting a facelift, on the roof! A roofdeck will be added to the former 'comfort station' to be used for private events and tailgating. Imagine looking down at the 'Sea of Red' from up there! The inside of this building is a 1 bedroom, 1 bathroom luxury lodging suite, which sleeps 6 and is a quaint destination for a gathering of friends or co-workers.
Contact Grand Manse staff at 402.476.4560 to reserve the Pavilion for your next event!
"Old-time rest stop gets new rooftop party spot 
A small outbuilding near the Grand Manse is getting a rooftop deck for parties.
The commission approved the addition of wrought-iron fencing, outdoor stairs and guardrails to the 87-year-old building, on the northeast corner of the Ninth and O intersection, that once was used for as a "comfort station" on the Detroit-Lincoln-Denver highway.
The building, which is on the National Register of Historic Places, was used as an old-time rest stop with a shoe-polish stand, a small cigar sales counter and men's restrooms. The building also w
as used as the city carpentry shop.
An easement on the building required the commission to approve the changes."
- Article courtesy of Lincoln Journal Star
Read more: http://journalstar.com/news/local/govt-and-politics/historic-buildings-get-approval-for-changes/article_3b5de7b3-5298-5fc0-8963-ec9f2cb64080.html#ixzz20KPt8jCn