The Grand Manse is a location unlike any other in Lincoln or even in Nebraska. The histories of some of Nebraska's famous citizens have been interwoven with the history of the space in its former incarnation as the U.S. Court House and Post Office.
Today's new name, The Grand Manse, reflects the building itself "the great house" filled to the roof with marble, terrazzo, oak, maple, brass and many of the elements that were fundamental materials used when a grand structure was being built in 1904. It also reflects the new chapter in history that is being built in the space: the stories of brides and grooms, honored guests, esteemed retirees and executives, who will choose The Grand Manse as the perfect venue for their celebrations, events, specialty and corporate lodging.
Upcoming Events
Holiday Food & Wine, December 4
Wine & Bites Come and enjoy a pairing of 5 wines, and 5 bites! Free gift wrap...
Murder Mystery
There we were, dancing and singing to 'Funkytown' when we heard an ear...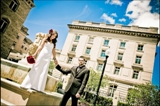 Your Wedding and The Grand Manse
Consider the Grand Manse for your wedding or photography location! And have your...
Around the Building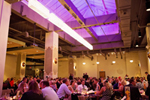 Wedding Reception in the Jasmine Room
Host your wedding reception in the Jasmine Room. It has many unique characteristics...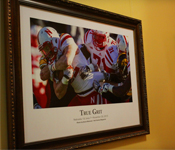 Football Pictures
Here at Grand Manse we are getting excited for the 2014 football season. Our hallway...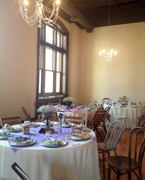 Vault Reception
Create memories of your wedding day in the historic Vault. [Gallery not found] Read More →